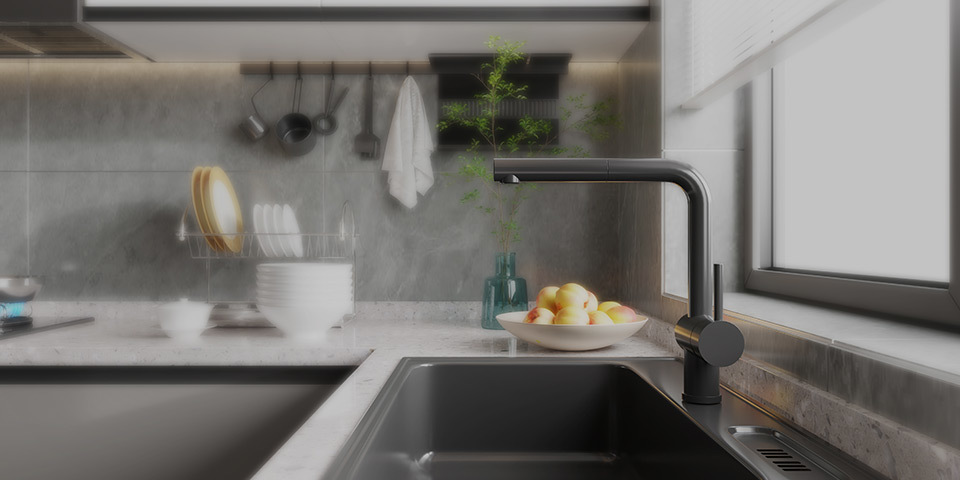 APPLY TO KITCHEN
A technology-based bathroom enterprise that integrates design, research and development, production, marketing, and service
Mingshi is located in Jinwan, Zhuhai, set design, research and development, production, marketing, service as one of the scientific and technological sanitary ware enterprises, began in 1988, with more than 30 years of R & D and production history, is the world's only professional, scientific, large-scale production of ceramic valve, anti-scale constant temperature valve , anti-scale constant temperature and pressure valve , anti-scale balance valve innovative enterprises, can develop and produce the core components of the valve --- precision ceramic plate, anti-scaling thermal components, anti-scale stainless steel balance beads. Zhuhai Mingshi has mold manufacturing, CNC machining, injection molding, dry pressing, granulation, firing, grinding sheets, surface treatment, assembly, inspection and other advanced and complete production lines, the company has a professional R & D team and a fully functional measurement center, experimental center. The product performance conforms to QB/T2806-2017, EN1111-2017, ASSE1016-2011, AS4032.1-2009, ANSIZ21.22B-2001, EN817, GB18145-2014, EN1287-1999, D08-2002 and other advanced national technical standards, and the products have obtained quality certification from the United States, Canada, the United Kingdom, France, Australia and other countries.
Learn More
HOT SALE
Make customer ideas come true
The only innovative enterprise in the world that specializes, technologizes, and produces ceramic valve cores, anti fouling constant temperature valve cores, anti fouling constant temperature and pressure valve cores, and anti fouling balance valve cores on a large scale
NEWS
---
Provide high-quality products for the faucet industry and create a smart and comfortable lifestyle!